Michael Bush
Managing Partner
Michael Bush is a man with a plan. He's put his heart (and a good chunk of his soul) into making Digital Minds International a trusted technology partner for over 20 years. Michael knew way back in 1997 what he still knows today -- that the flexibility, agility, and access that comes from a dedicated, full service IT management team is a surefire way to scale up success.
Coming from a background in engineering — he holds degrees in aerospace technologies and mechanical engineering, and co-developed/co-patented the PowerStat metering system that's still in use — Michael is dedicated to working with the essential industries that allow our daily lives to run smoothly.
While DMI has its roots in Nashville, we've grown to support businesses through middle Tennessee and beyond. But that investment in our community continues to be a huge part of what drives Michael. He not only has a wealth of technical knowledge and experience, he understands the unique challenges faced by local businesses. Michael has been a board member and technology advisor at Nations University for 16 years and is the deacon of technology at Harpeth Hills Church of Christ, where he and his wife are members.
As a business owner himself, Michael knows that your time and your money are valuable resources. Where you choose to invest both can determine the difference between success or stagnation. The continued partnerships DMI has had with clients over the past two decades is one of Michael's proudest accomplishments (besides getting his granddaughter to sleep when she visits).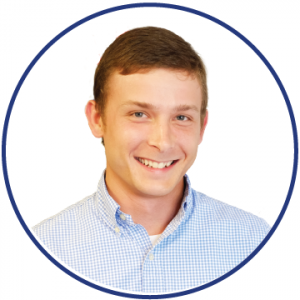 Caleb Allen
Level 3 Engineer
Caleb understands the value of time. A lot can happen in a nanosecond.
While he's no stranger to multitasking (he graduated Tennessee Tech with degrees in both electrical engineering and applied mathematics), Caleb approaches his work with the utmost care and focus. He knows that every project is crucial to keeping your systems in sync. And by offering streamlined solutions and end user education, Caleb provides his clients with the knowledge to resolve common issues themselves.
Caleb has more than just his phone in his back pocket. His diverse expertise and skill set includes Python, C++, VMWare, Fortigate, and SonicWall firewalls, as well as Thomson Reuters CS Suite.
Caleb started with Digital Minds as an intern in college, and has been working as a full-time engineer since 2017. He might be all business at work, but he's a pretty relaxed guy at home. On the weekends he can be found playing golf with friends, tinkering with electronics in his workshop, or spending time with his wife and young sons.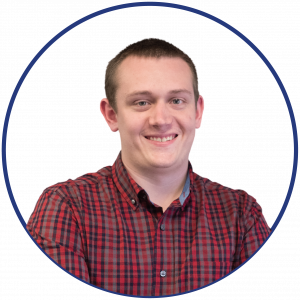 Isaiah Garton
Level 2 Engineer
Isaiah Garton is new to the world of Managed Service Providers but has been incorporating technology and customer service into his work for years. His past experience includes architectural drafting, and he holds an Autodesk Certified Associate Certification for AutoCAD.
Solving customers' problems is where Isaiah shines. He understands that when your technology isn't working, neither are you. Getting your computer back up and running requires a combination of know-how, problem-solving skills, and empathy. Luckily, Isaiah has these qualities in spades. And if he doesn't know the right strategy, he understands the power of being part of a team. We know that it never hurts to reach out for backup!
When he's not busy figuring out a quick workaround or solution for a client, you can find Isaiah at the Crosspoint Church in Dickson, TN, where he volunteers to run lights for the Sunday and Wednesday services. He's also an experienced Eagle Scout. We're excited to welcome Isaiah to the DMI family in 2022!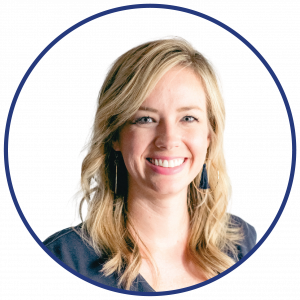 Jordan Nipp
Sales & Operations
Jordan is the keeper of the big picture at DMI. She works behind the scenes to make sure everything is running smoothly and efficiently — from onboarding new clients, to managing marketing campaigns, to handling financial reports. It helps that she's been involved with DMI since the beginning. Yes, she was only in middle school at the time, but she still has some pretty wicked institutional knowledge. (Our company name — she was the deciding vote.)
Maintaining lasting relationships with our clients is a big part of how the DMI team operates. For Jordan, our long standing clients are almost like family. She likes to joke with her dad, Mike, that many of them are directly responsible for putting her through college.
Jordan has a degree in Polymer and Fiber Engineering from Georgia Tech and previously worked for St Jude Medical (now Abbott) as a clinical engineer. But she also brings a rare bit of artistic sensibility and creativity to the office as an amateur photographer and graphic designer.
Since officially becoming part of the Digital Minds team in 2015, Jordan has been making remote work look cool for years. She currently lives in Fort Worth, Texas with her husband and daughter, but still loves her roots in middle Tennessee.