Are You Frustrated With All Your Critical Business Applications Being In The Office But All Your Personnel Are Working Remotely On Job Sites?
We know your money is made by billable hours on your job site. Let us help your employees work more efficiently by allowing them to be at the job site instead of tied to a desk. We have solutions allowing your employees access the information they need to make quick decisions on the job keeping your projects running smoothly and meeting deadlines. We are experts in answering questions like:
How do we access plans on the job site quickly?
How do we keep import applications like Bluebeam, Revit, NewForma, Sage 100 & Sage 300 or PlainGrid up to date?
How do we implement a GIS system on our fleet of vehicles?
How can we can share large files efficiently?
How do we send files to our remote employees?
We can answer all of those questions AND make sure that your billable hours and efficiency are maximized. No more waiting for your computer to catch up with you. Call us today at 615-843-5001.
See what our customers are saying: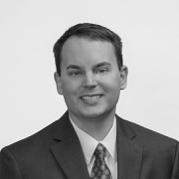 Matt McCall, CFO
American Constructors
"DMI Cloud has opened new possibilities!"
Before moving to DMI Cloud Services, we were restrained to our main corporate office to run mission critical computer programs that required local network access.  This presented many challenges to our personnel as they often work remotely on construction jobsites.  Our most pressing IT needs are often away from the main corporate office where we work with our clients to construct their projects.  The DMI Cloud has opened new possibilities for quickly accessing vital computer programs so our personnel can tackle the most pressing issues in real time.