FREE CYBERSECURITY TRAINING FOR YOUR BUSINESS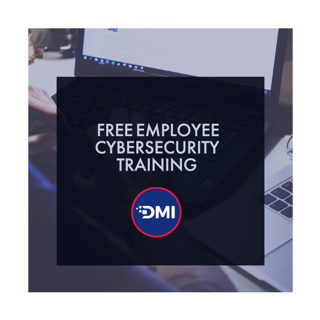 As one of the many businesses in our community that have shifted to a work from home environment during this difficult time, we wanted to ensure that as a Managed Service Provider, we are taking the necessary measures to proactively protect our community. Working remotely has its perks, but also comes with distractions and risks.
On top of these added risks, we're seeing a huge rise in COVID-19 scams which can pose a major threat to the security of your business including:
A rise in phishing emails taking advantage of the fear of COVID-19 by spoofing well-known organizations like the World Health Organization
Malicious virus-tracking maps that infect those trying to keep tabs on the virus' movement
An increase in cyberattacks on vital agencies like the Department of Health and Human Services (HHS)
Human security is crucial now more than ever because let's face it, employees are more likely to let their guard down when they're in the comfort of their own home. Do you trust your employees to verify payment requests, take device security seriously, and properly identify phishing emails without coworkers to consult?
We wanted to do our part in making sure your employees have the basic knowledge needed to protect your business. That's why we are currently offering three educational services at no charge to you:
A free cybersecurity training course that will remind employees of the appropriate security protocols while they work at home.
A complementary dark web scan of your domain to see if any of your company credentials have been compromised at this time and what we need to do to address this.
A baseline phishing simulation that allows you to see how your employees apply their knowledge and if they need any additional training
Our team has been overwhelmed with clients taking advantage of these complimentary services and we are getting to everyone as quickly as possible