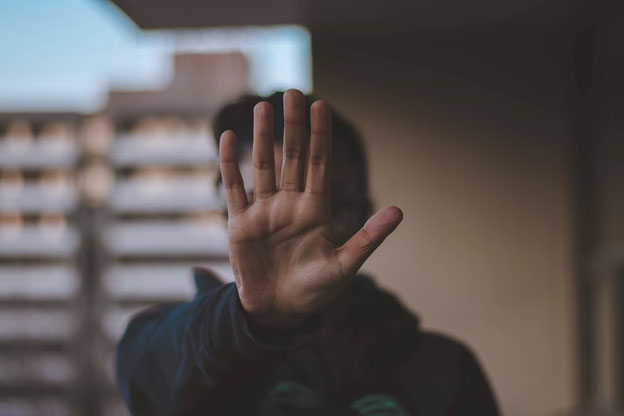 How do you hire an Information Technology Provider? With the ever-changing technological landscape swallowing up much of the "old ways" of running your business, you likely gave this decision a lot of thought. You'll need to weigh the pros and cons of working with a managed IT service provider rather than taking care of everything internally.
However, despite your feelings, the investigation is far from over. There are many different considerations of which you may not yet even be aware. To meet the requirements of a company, you need to know how to find and hire the appropriate IT service.
Businesses squander significant amounts of capital and effort on behaviors that almost everyone despises. This does not occur because these activities generate any benefit but rather due to habit and just because everybody else engages in it.
If you start improperly managing IT services, not only will things become more complicated, but they may also cost the business more money. However, there is one thing every IT service provider wishes every client would stop doing.
The ONE Thing You Should Stop Doing Before Hiring an IT Provider
To that end, what is the ONE thing you wish companies would cease doing before employing an information technology solution? STOP GIVING ACCESS PERMISSIONS TO EVERYONE. Here are three reasons why:
It makes your file structure system a mess.
There is complete transparency regarding the location of all files. It makes it hard to know who has access to what files. Modifications in personnel or an employee's role allows them to still retain access after they have changed. Alternatively, those persons have administrator powers that allow them to do that, but then putting it in a certain way makes it difficult for others to use, consequently making another issue. In summary: personnel have access to files they shouldn't and then others cannot get access to files they need.
The majority of insurance companies have a negative impression of the practice.
It is not common nowadays for insurance companies to allow their clients to access the local administrator. According to the NIST baseline security framework, permitting users to act with admin privileges is also not common practice. It enables them to deploy anything they want while giving them complete control over the process.
The network might crash if third-party vendors are allowed unrestricted access to it.
Since the supplier can log in remotely at any moment and do an upgrade without the administrator's awareness, this could result in the system becoming inaccessible. Implementing updates, particularly significant changes that might affect the entire system or important employees, needs to be planned and scheduled well and accordingly.
How Can You Successfully Hire an IT Service Provider?
Now that you've avoided the critical mistake of granting everyone access, here are a few tips for hiring and working with a managed IT service provider:
Management and Supervision are Necessary Components of the IT Service
Because you do not have much knowledge in the information technology field, you require a management solution's assistance. One of the most typical errors companies make is failing to provide supervision or direction for the solution. Instead, delegate all of the responsibilities to the service provider. That way, your only responsibility is to pay the monthly bill.
Even if this is acceptable for basic maintenance and other concerns, an IT solution should have objectives and supervision. One should ask the firm for a technology plan and appoint an employee to act as the link between the two parties. The company's business operations and information technology service must reach a consensus over the tasks you must complete and the timetable for doing so.
Do Not Choose Your Managed IT Service Provider Based Solely on Cost
Companies always find ways to cut costs. Yet, just because an information technology service is inexpensive does not directly mean it is the best option for them. One must have a clear understanding of precisely what you are acquiring for that sum of money that is possible. Realize that you get what you pay for. The firm that offers the lowest prices will not be able to deliver the degree of service the company requires.
Moreover, they may offer services irrelevant to the situation, or their reputation is not spectacular. While cost is certainly a consideration, one should prioritize working with a firm with whom they can rely on, which is simple to get in touch with and provides the services required.
Always Expect IT Issues that Need to be Resolved
The loss of efficiency and profit that results when computer issues beset a workplace is inevitable. When businesses employ managed services providers and professionals enter and take care of all of those issues, one has the impression that things will remain this way permanently.
The unfortunate truth is that issues related to computers will continuously surface. There is a risk of failure for storage devices, and other types of hardware can fail as well. This issue is something that takes place regardless of whether or not the company has a managed IT solution. The fact that the business has access to the service makes all the difference in terms of how fast and effectively you may resolve problems.
Conclusion
Thanks to security measures known as access restrictions, you can limit the information and data processes a given employee or third party can access. This reduces the likelihood of content being obtained illegally, without the proper authority, and also the possibility of a data breach when correctly applied.
You are investing in your company's future when you go with a managed service for your information technology needs. But, you need to ensure you choose an IT partner that can fulfill your unique requirements and provide valuable insights into ways you can improve your IT processes.
At Digital Minds International, we've remained up-to-date on the latest in information technology throughout our 25 years of business. We believe in the notion that the quality of the individuals backing the system determines how effective it is. So, we only work with talented IT professionals in the Nashville area for high levels of quality control. See how we can help your IT systems and processes with a free 10-minute consultation or a quick call to (615) 843-5001.